We are proud to sponsor the following local schools, sports teams, charities and organizations!
WE SUPPORT TEAM LANE!
A HUGE thank you to everyone that helped us show support for Team Lane and the JDRF Walk!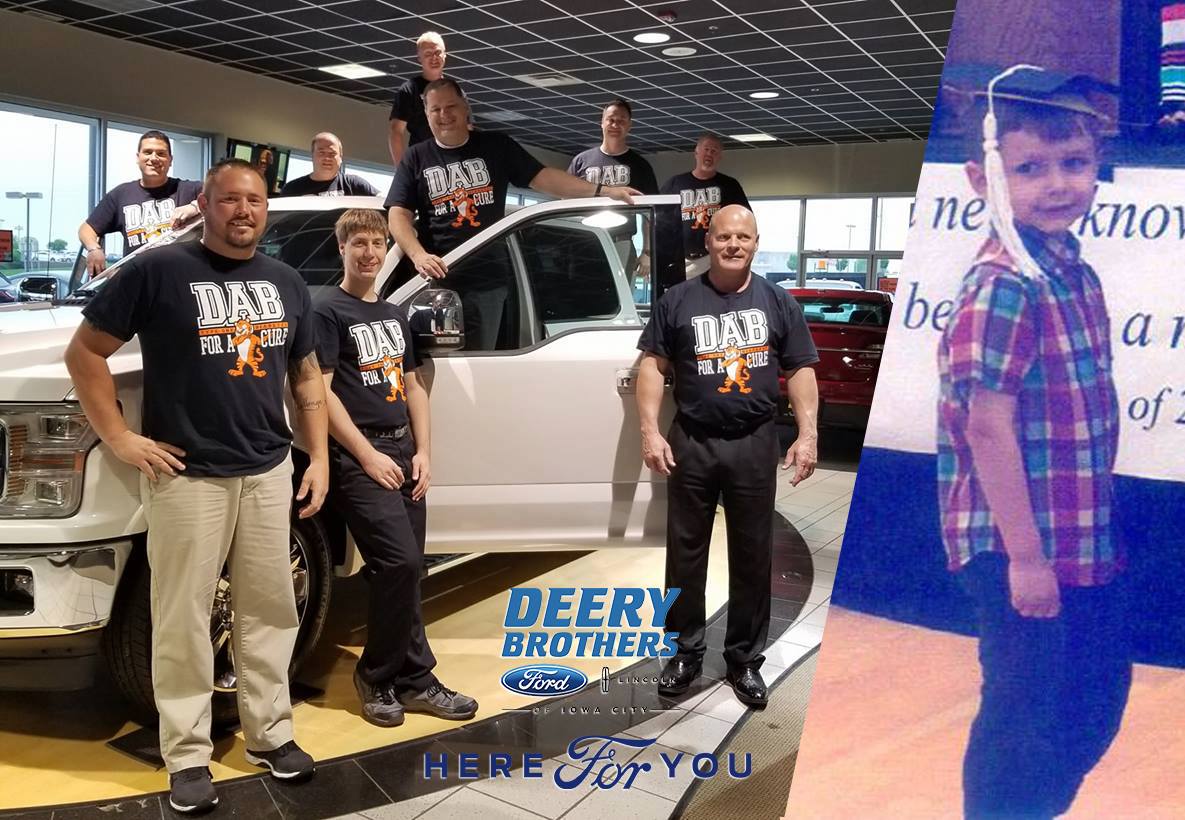 With your help, we had the pleasure of donating $2,000 to Team Lane and the fight agains Type 1 Diabetes!
We look forward to the opportunity of supporting this fantastic organization again and are proud to have supported such a fantastic and sweet little boy this year!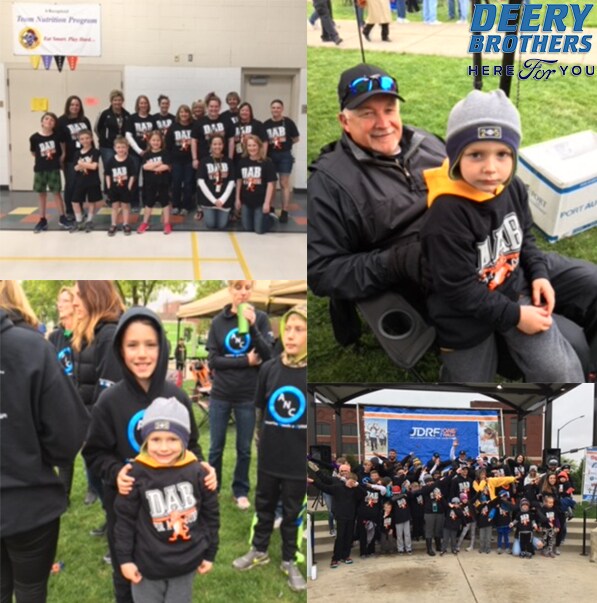 CONGRATULATIONS TO THE SHINE AWARD RECIPIENTS!
These fantastic individuals received the District Shine Award! We are proud to have the opportunity to show our support for the schools and community!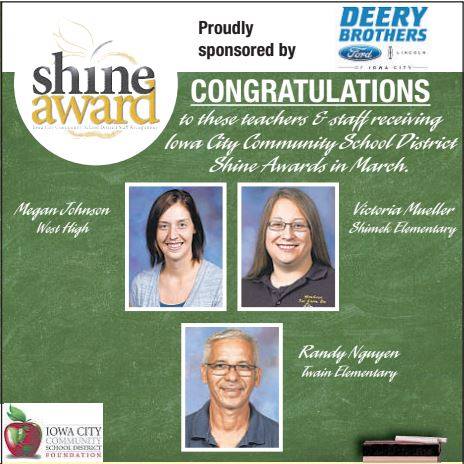 March of Dimes Signature Chefs Auction
American Heart Walk
Iowa City Athletic Booster Club Pancake Breakfast
ICCSD Shine Award
ICCSD Breakfast
West High School Pom Squad, Party After Prom, Business Professionals of America, Volleyball, Football, Basketball, Softball, Track, Rugby Team, Soccer, Scoreboard, Dance Marathon
City High School Golf Team, Party After Prom
Mount Vernon Football
Liberty High School
Iowa Mennonite School
Iowa City Music Auxiliary
Hoover Elementary Music Program
Horn Elementary
Girls on the Run
Iowa Dynasty Basketball Team
Regina Catholic School Fall Fun Festival, Soccer Skills Challenge
Big Brothers Big Sisters of Johnson County
ISC Bubble Blowout
Old Capitol City Roller Girls
UI Dance Marathon Golf Outing
Cruis'n for the Kids Car Show
Table to Table
Crisis Center Food Bank
Free Lunch Program
Crohn's & Colitis
Ronald McDonald House Golf Outing
Shelter House
MYEP'S Youth Festival, Bowl-A-Thon
Ponseti Races
Young Life
West Liberty Public Library
Chris Street Memorial Golf Tournament
UI Baseball Golf Outing
UI Burn Treatment Golf Outing
River Run
Polar Plunge
Leukemia & Lymphoma Society Light The Night Walk
Feed My Starving Children
The Salvation Army
United Way of Johnson County
NAMI Walk
North Liberty and Iowa City Golf Outing
Johnson County IClub
Kiwanis
Iowa Shrine Bowl
Iowa City Noon Lions Club
Iowa Volleyball Region
Renegades Softball Club
All Nations Baptist Church