North Liberty, IA residents are in for a treat with the 2018 Ford Mustang. Not only does this well-engineered sports car handle meticulously in the corners, you can customize it all the way down to the sound of the exhaust. And with a score of 9 out of 10, the Ford Mustang comes in at #2 in Sports Car ratings, according to U.S. News & World Report.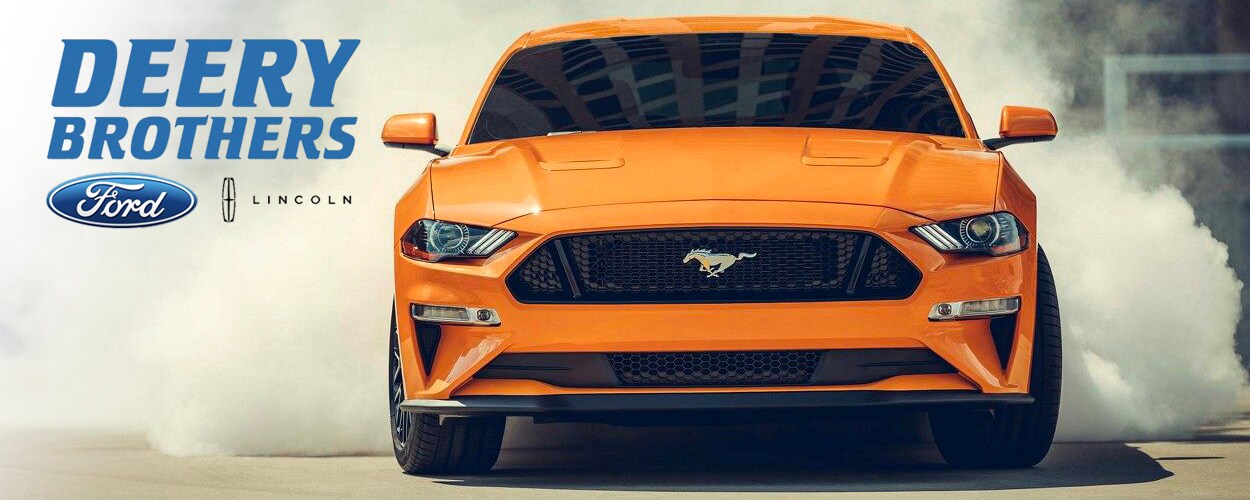 Design
So, what's new for this muscle car in 2018? The 2018 Mustang has a leaner and meaner look this year with its lowered hood and remodeled grill.
The new 10-speed automatic transmission comes standard in both the 2.3L EcoBoost at 350 horsepower and the 5.0L V8 legendary engine at 460 horsepower. The new transmission delivers better low-speed response and reduced friction losses. SelectShift provides quicker upshift and downshift, and ensures the transmission is always in the right gear. Steering wheel-mounted shift paddles make shifting quick and easy with minimal driver arm movement.
The EcoBoost incorporates a transient overboost function that lifts output on every gearshift change-you can literally feel the rush as you take off from a stop light. The V8 engine gives maximum power by combining both direct and port fuel-injection systems, along with 460 horsepower and 420 lb.-ft of torque.
The fully variable dual exhaust system, with quad tips and active valve performance, gives you the option to control the volume of your 2018 Mustang's exhaust sound. How cool is that?
You can actually customize your driving experience with the flip of a switch. There are five drive modes to choose from: Normal, Snow/Wet, Sport, Track or Drag Strip mode.

Smart Tech
The 2018 Mustang has more tech features than ever before. The 12-inch LCD instrument cluster is the first all-digital display offered on a Mustang. Just touch the screen to control everything from your drive mode, to suspension, to steering preferences.
If you're headed out to the track to really give your Mustang a run for its money, you can keep track of everything with Track Apps. It records lateral and longitudinal g-forces, acceleration times, and lap times with the Accelerometer. Launch control is available to ensure smooth starts by integrating control of your brakes, traction control, and powertrain.
And of course, Ford includes FordPass with your Mustang. This app is your all-in-one go-to can't live without app. It'll help you find parking, compare fuel prices along your route, schedule service, remote lock and unlock, and more.

Conclusion
The 2018 Ford Mustang is an all-around great sports car. Its sleek design will turn heads around North Liberty. The well-designed interior with heated and cooled seats and high-tech components allows you to drive any distance in comfort.
North Liberty residents are happy to make the easy drive to Deery Brothers for our friendly, down-to-earth staff who are "helpful but not pushy," as stated in a recent 5-star review.