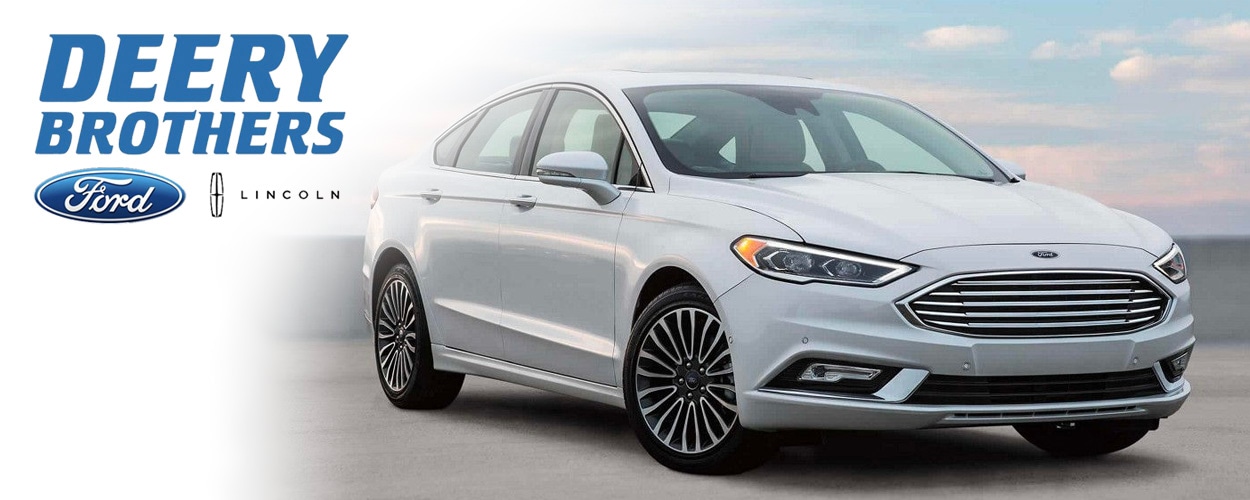 Let's get real: For a midsize sedan to compete in 2018, it has to be something really special. North Liberty folks know what's on the market, and aren't going to settle for anything short of excellence.
Enter the 2018 Ford Fusion.
For years, the Ford Fusion has led the way in the midsize segment with surprisingly sporty performance and an impeccable cabin. Ford has kept up to date, and its excellent technology package takes the 2018 Fusion to a new level. Let's look at what they've done to make the Ford Fusion one of the top sedans in 2018.

Ride in Style
Remember when all midsize sedans sort of looked and felt the same? We certainly do, but cars like the 2018 Ford Fusion remind us just what a midsize sedan is capable of.
North Liberty buyers will immediately notice the Fusion's athletic, strong demeanor. It's instantly recognizable, and blurs the line between a standard and luxury vehicle. And that's true both inside and out.
The Ford Fusion's interior can be appointed very luxuriously, with quilted leather interior and other features normally reserved for much more expensive models. Owners who choose the Platinum trim will wow their passengers with beautiful two-tone leather trim.
However, that's not to say you need to go all out to get a luxurious experience. Even more economical trims have the same excellent ride quality and sporty feel. There's no mistaking the Ford Fusion's athletic identity, or its sense of style.

Fusion is Right
What makes a Fusion a Fusion? Undeniably, Ford has made the Fusion distinctive with its styling, but it's the blend of style and performance that makes it such a popular vehicle in North Liberty.
The 2018 Ford Fusion starts off with a 2.5l engine, but that's certainly not the end of the story. Step up to the 1.5l turbo, and you'll be looking at not only an increase in power, but improved gas mileage as well. Might we call that a...fusion of benefits? With that out of the way, the next choice is an exciting 2.0l turbo at 240 horsepower. North Liberty owners will love the power and acceleration of the 2.0l turbo, which is one of the best options in the class. But if that's not enough for you, Ford has a turbocharged V6 for those who want an unassuming powerhouse at 325 horsepower.
There's no denying it: Ford has hit it out of the park with the 2018 Ford Fusion.
Now's Your Chance
There's something really special about the 2018 Ford Fusion, and Ford is giving North Liberty buyers the chance to get one with great financing options. There are precious few sedans on the market that can compete with the Fusion, especially at this price point. Whether you go for the base model or a totally decked out V6 Sport, you'll be the owner of one of the most sought-after midsize sedans on the market. You won't want to sleep on the Ford Fusion, so check out our inventory and give us a call to take one out for a test drive.