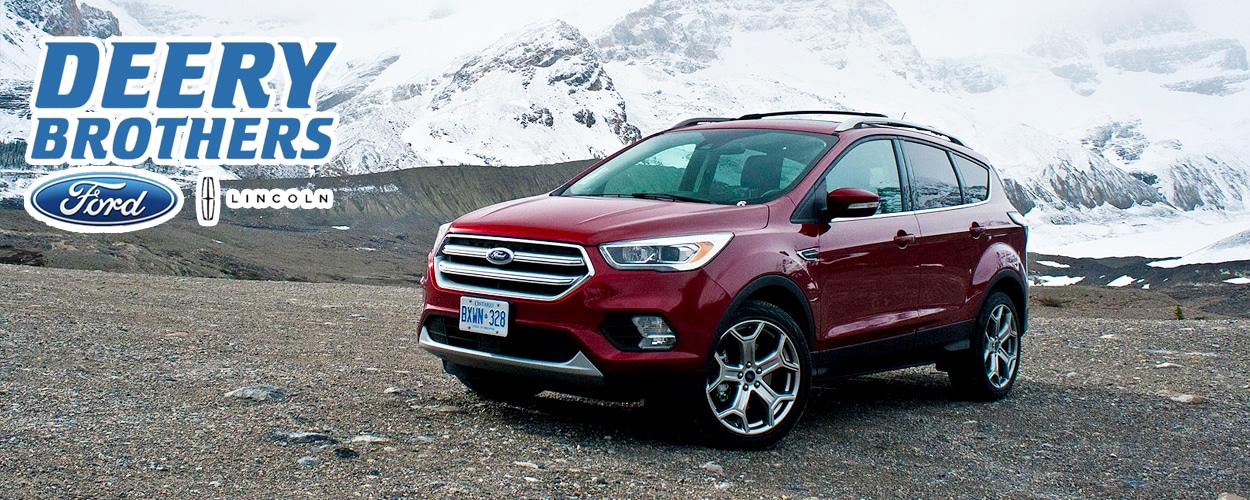 It's Spring in Iowa City, and we've had a lot of families in looking for a new crossover. That's why we've decided to give Iowa City families an overview of the 2018 Ford Escape, one of the best crossovers on the market. For years now, the Ford Escape has set the standard for crossovers in both performance and utility. Last year, the Escape got a complete update, and the 2018 Escape comes with an all-new trim level and other changes. Read our 2018 Ford Escape Overview, and see if it's the right vehicle for you.
Overview
The 2018 Ford Escape is one of those vehicles that does a lot right. Very few vehicles this size offer the kind of interior space found in the Escape, but its performance is also at the top of its class. Normally, Iowa City owners would have to compromise one or the other, but the 2018 Escape shows up on both fronts, especially with its turbocharged engine options.
The 2018 Ford Escape comes to Iowa City residents in four trim levels. The base S trim comes with a 2.5l four-cylinder engine, while SE and the new SEL trims come with a turbocharged 1.5l engine. The top trim, Titanium, comes with its exclusive 2.0l turbo engine, which is certainly a lot of fun to drive. While the SE has been the most common trim, this year's SEL trim is a great value. It takes many of the luxury features found in the Titanium trim level, and brings them in a package that should be more affordable to the average Iowa City shopper. So if you want luxury features like leather interior and upgraded sound system, but don't want to spring for the luxury trim, the SEL could be the perfect fit.
 
Driving Performance
Here's where the 2018 Ford Escape really separates itself from the competition. It's not common to find this kind of performance-tuned suspension in a standard family SUV. It gives the Escape a great road-hugging feeling, and combines well with quick steering and strong acceleration from the turbo engines. But Ford's focus is still on Iowa City families, so you can expect a nice, comfortable ride as well.
Speaking of families, the 2018 Ford Escape has a wealth of standard and available safety features, and comes standard with Ford's MyKey system. That means that for certain teenage drivers, Iowa City parents can set speed limits, volume limits for the radio, and other limitations. For many of our customers, that provides great peace of mind when their teenagers are out on their own in the vehicle.
 
Conclusion
This overview of the 2018 Ford Escape is meant to provide Iowa City families a quick look at what's new with the Escape in 2018. It's one of the most popular vehicles in its class for a reason, or many reasons, and that certainly stays true with the 2018 model. If you liked this overview of the 2018 Ford Escape, and want to try one out yourself, give us a call about a test drive. You can check out our inventory below, and decide which Escape is right for you.